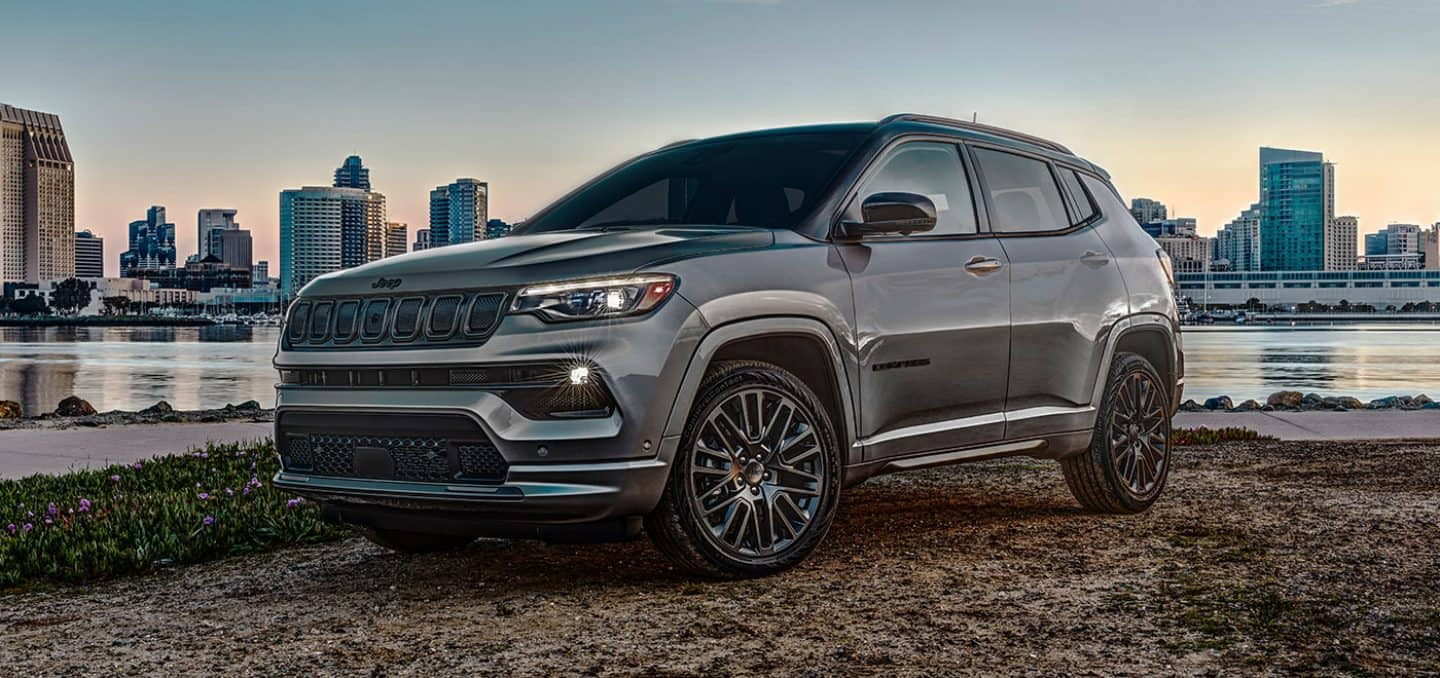 Dodge Jeep Ram Dealer serving Bronxville NY
Are you living in or around Bronxville, New York? If so, you'll be happy to know that you're just a short drive away from White Plains CDJR in White Plains, NY. Here, we stock a wide array of new vehicles from Chrysler, Dodge, Jeep, and Ram. You can browse all sorts of popular models like the Jeep Compass, Ram 1500, Dode Durango, and many more! If you're interested in getting a high-quality vehicle at an excellent price, you can check out our pre-owned inventory we have to offer. Our used inventory includes vehicles from all makes and models, including Dodge, Jeep, and Ram. If your car needs any maintenance or repair services, White Plains CDJR has you covered here at our service center where we offer oil changes, brake repair, tire rotations, and much more. Call or visit us today at White Plains CDJR!
Getting from Bronxville to White Plains Chrysler Dodge Jeep Ram
Visiting us here at our dealership in White Plains, New York from Bronxville takes less than 20 minutes by car! To get to White Plains CDJR, use Meadow Ave to turn left onto Garden Ave. In a quarter mile, take a right onto Pondfield Rd, and follow that road up to the traffic circle. At the circle, take the third exit to get onto Parkway Road, and continue on for about half a mile. Next, take a right onto the Bronx River Pkway N ramp, following signs for Sprain Brook Pkway N. In 0.1 miles, you'll merge onto Sprain Brook Pkway N, and continue straight for 8.7 miles. Next, take exit I-287 E, and continue on for 3.6 miles. From there, you'll take exit 8W to merge onto Bloomingdale Rd. In just under half a mile, get into the second lane from the left, and take a left-hand turn onto Westchester Ave. Our dealership will be on your right, across the street from The Westchester shopping mall!
About Bronxville NY
Bronxville is a village in Westchester County, New York, not far from Manhattan. Due to its proximity to New York City, it's a popular residential community for people commuting to and from work. Bronxville's status as a village mean's it's incorporated into the town of Eastchester, but still has its own borders encompassing about one square mile of the area. Today, Bronxville is known for its luxurious housing and elegant buildings, many of which date back to the early 20th century. Bronxville is bisected by the Bronx River, and the Bronx River Parkway was constructed in 1925, running adjacent to the water. This led to the Bronx River Parkway Reservation, a linear park that runs parallel to the river. This lush green space has footbridges, walking trails, and plentiful wildlife for local residents to enjoy! Bronxville is elegant yet understated, with a quaint and walkable downtown area with classic fixtures like the Bronxville Public Library, and the public school known simply as The Bronxville School. The entire village is served by the Metro-North Railroad Station, which makes it easy to commute to the city.
New Vehicles for Bronxville Residents
Want to drive a new Dodge Jeep Ram vehicle on the roads of White Plains?Our online site can help you discover what you're looking for. Whether it's for a business, or just for yourself, we're sure to have a vehicle on hand that can satisfy your needs. Find all of our vehicles right here on our website, or visit us in person at our dealership in White Plains, just a short drive from Bronxville, New York!
Pre-Owned Vehicles at White Plains CDJR
Have you been searching in or near White Plains, NY for a used car? White Plains Chrysler Dodge Jeep Ram is the only stop you need to make. Our pre-owned inventory has a huge variety of cars, trucks, and SUVs by many of today's top automakers. We stock great options from all makes and models, and we even have certified pre-owned vehicles. Here, you can find a high quality used car for a great price!
Financing Options to Fit Your Budget
White Plains Chrysler Dodge Jeep Ram makes achieving your goal of an affordable vehicle loan a quick and easy reality! Even if you don't have perfect credit, we have experts on staff that can help anyone in Bronxville, NY get a loan or lease that works for them. Everyone has a budget, and our resources are here to help you get a loan that makes it possible to get the car you want. Start your process today by applying for financing right here on our website!
Dodge, Jeep, and Ram Service
With years of experience under their belts, our expert service personnel have what it takes to diagnose any problem on your Dodge, Jeep, or Ram vehicle. Our friendly staff will aid you in locating even hard-to-find car parts and accessories. If you're interested in what our service can offer you then please arrange an appointment for your vehicle either by giving us a call, or filling out the service request form right here online!
Bronxville Resources
Links for Bronxville, NY