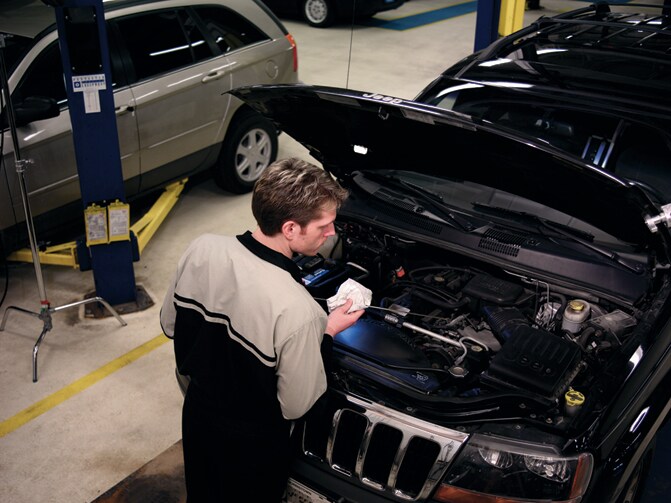 ​
Spring is officially here, though it would seem that winter is determined to kick and scream a bit before finally letting us be here in White Plains. Still, spring weather is within our reach, meaning that now is the perfect time to start thinking about purchasing a new vehicle and scheduling your current ride for service.
Looking for a New Ride?
Spring is full of new beginnings, so why not make a fresh start with a brand-new Chrysler, Jeep, Dodge, or Ram model? You can find the latest models at our dealership ranging from performance-oriented models like the Dodge Charger and Dodge Durango to reliable daily drivers like the Jeep Cherokee and Chrysler 300 as well as a host of other exciting models.
If you're in the market for a new vehicle, we can help you find the right fit. Simply stop by our dealership to explore our inventory, set out on a thrilling test drive, and learn more about our specials available this spring!
Help Your Vehicle Recover After Winter
With winter on its way out, it's a good idea to bring your vehicle in for service so our talented technicians can make sure that your ride is still in good shape after enduring winter's wrath. Cold weather can do a number on components under the hood such as belts, hoses, and fluids, so it's smart to have these things checked to make sure you don't run into any unfortunate surprises.
Rough winter roads can also mess with your wheel alignment and suspension. Bring your vehicle to us and we'll make sure to straighten everything out so your car can perform as well as possible. Schedule service today!